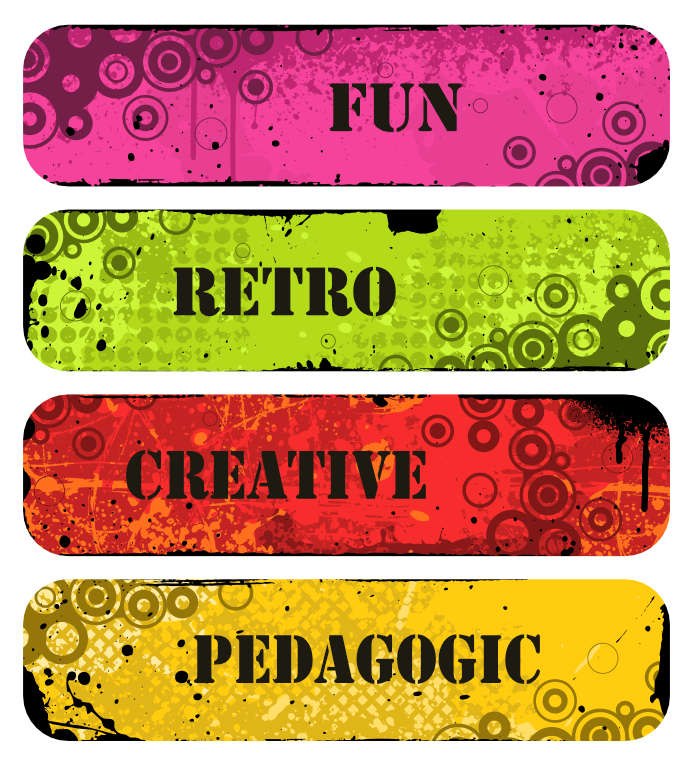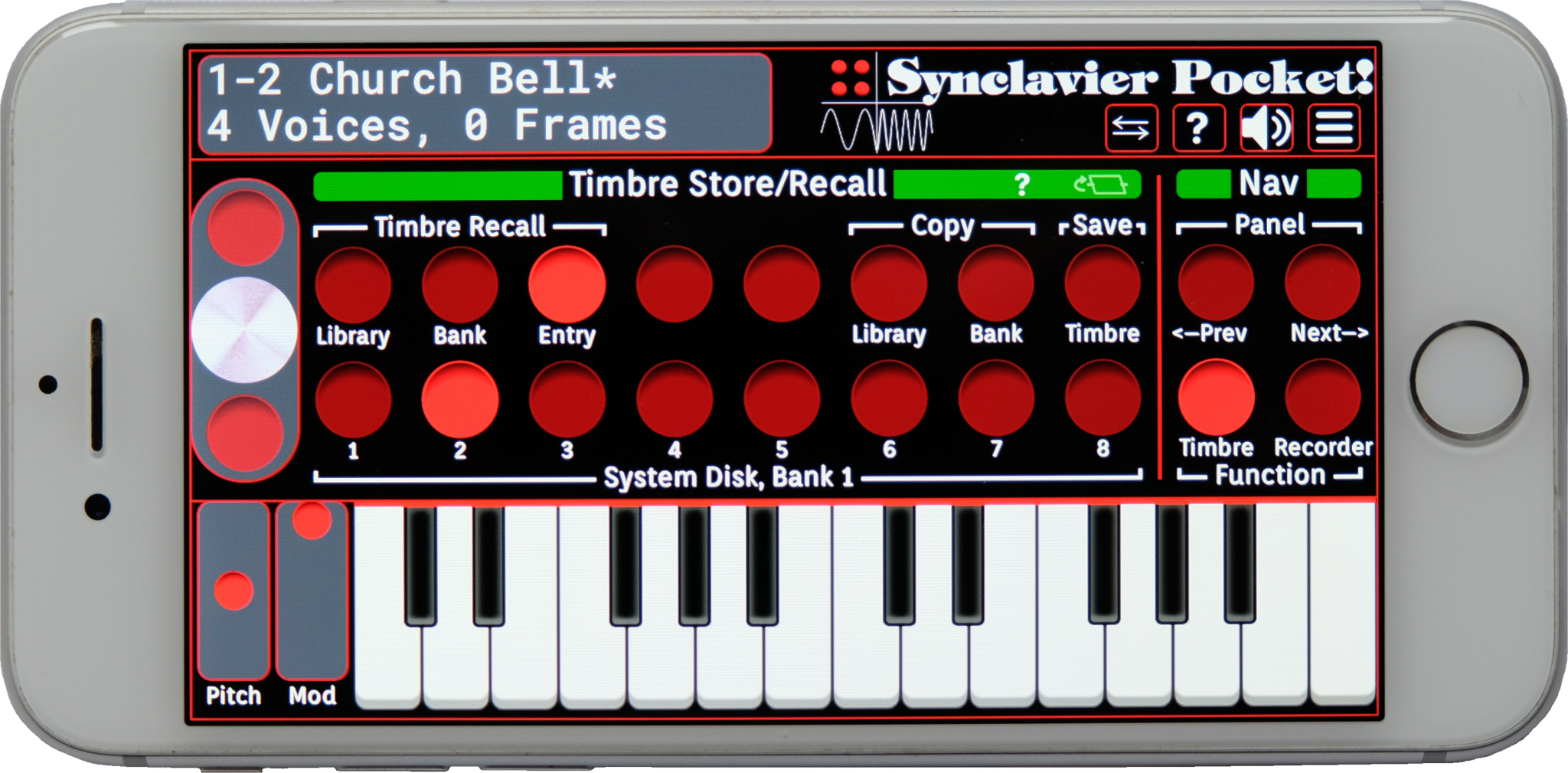 Obsolete App.
15 "Disks" of Authentic Synclavier Sounds
Harmonic Additive Synthesis Engine
MIDI, Audiobus, Ableton Link supported
Superior Touch UI
Multi-layer Effects
Runs on all models of iPhone or iPod Touch with iOS9 or later
Up to 4 Partial Timbres
Theoretically unlimited voices (depending on iPad processor speed)
Mono-timbral MIDI in: for keyboard, pitch bend wheel, and other interfaces
AudioBus and Ableton Link Support
Audio out: Up to 24-bit stereo at 44.1Khz or 48kHz (tracks mixed), through headphone jack / lightning or USB
Built-in 2 Octave touch keyboard
How do I connect xyz to Synclavier Pocket!?
Can I get Synclavier Pocket! in a language besides English?
The manual on our
support
page can be converted with the language widget at the bottom of the page.
Does Pocket! support iCloud storage?
No, you will have to upgrade to Synclavier Go! that now runs on iPad and iPhone for iCloud. Pocket! only supports
iTunes File Sharing
.
Will you be adding sampling to Pocket!?
Again, soundfile functionality can be found in our Go! product.
Will there be an android version?
We have no plans to develop an android version.
There seems to be a lot to this app. Is it hard to learn?
The in-app tour is divided into a page per panel. Our hope is that Synclavier Pocket! will help to educate the sound designers of the future on FM Additive synthesis.
Support Page