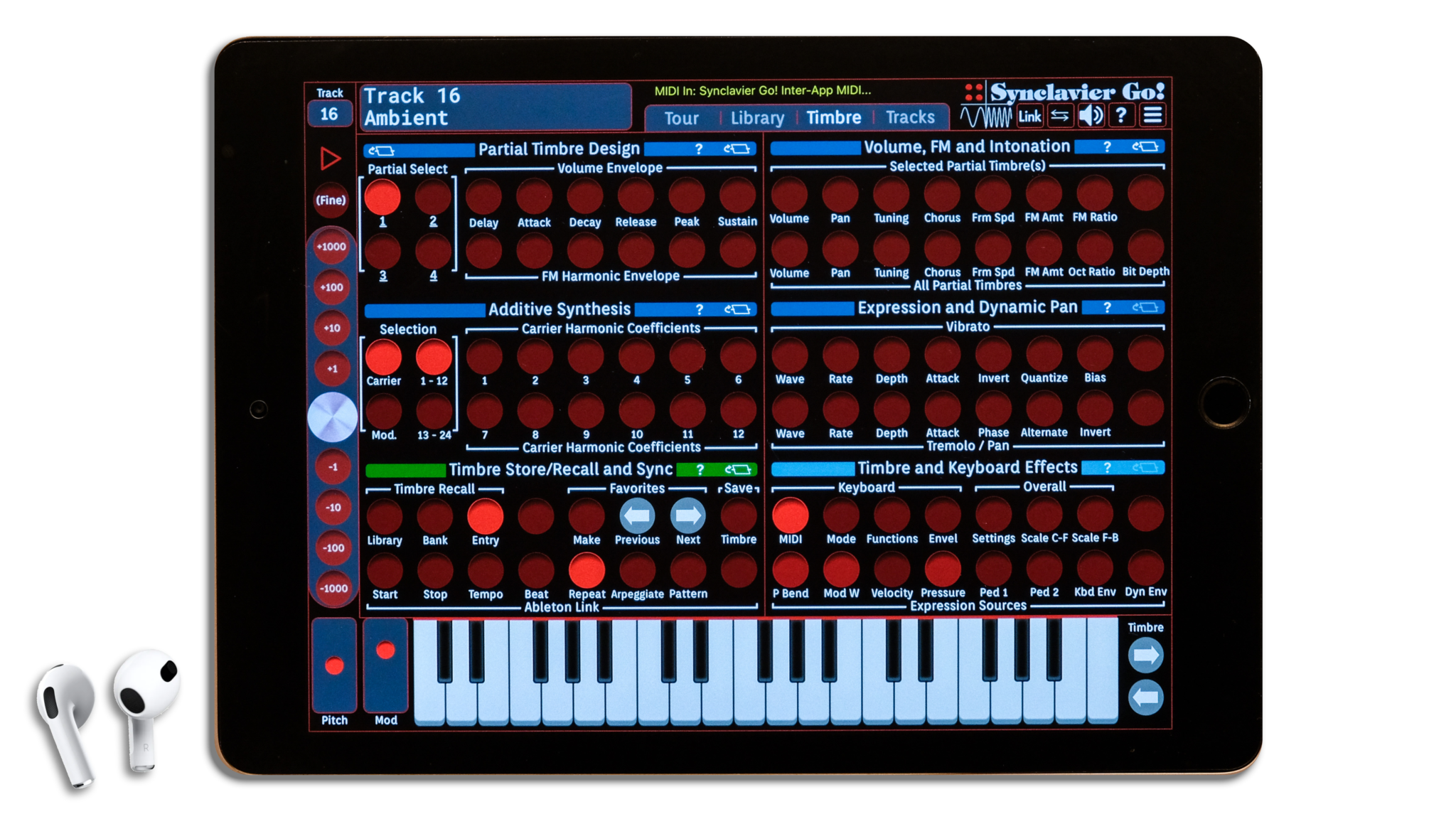 Synclavier Go!
In 2019 Synclavier Digital released the latest Synclavier of iOS devices. The original DSP engine has been re-engineered from the original hardware by Cameron Warner Jones, co-inventor of the initial Synclavier. This represents a landmark in FM synthesis. The user-interface has been developed to mimic the fast workflow of the original button panel, using the highly-sensitive gesture recognition system of iOS devices.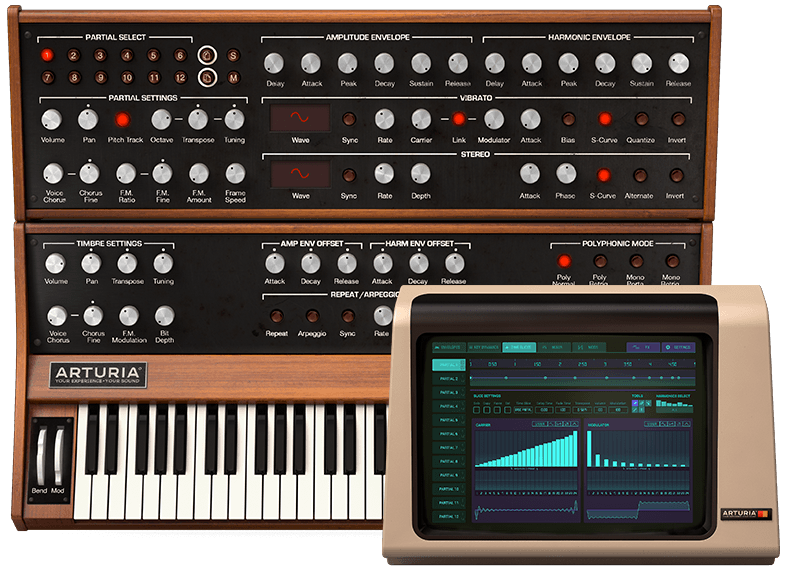 Synclavier V
Widely used by musicians and score composers, Synclavier V is a comprehensive re-engineering of Synclavier II with added bells and whistles, such as a modulator matrix, outboard effects, preset library with new presets, and full GUI.
Arturia offers this product individually or part of their massively popular V Collection. Compatible with Windows PCs and Mac OSX, it's supplied in a number of VST plugin formats and can run standalone.


Synclavier ORK
In 1979 New England Digital developed the original Synclavier Synthesizer. Employing Additive Synthesis with Frequency Modulation. It quickly became an object of desire for musicians and sound designers. Synclavier has evolved and been widely used ever since release, and its legendary sound can be heard on countless hit records and movie soundtracks.