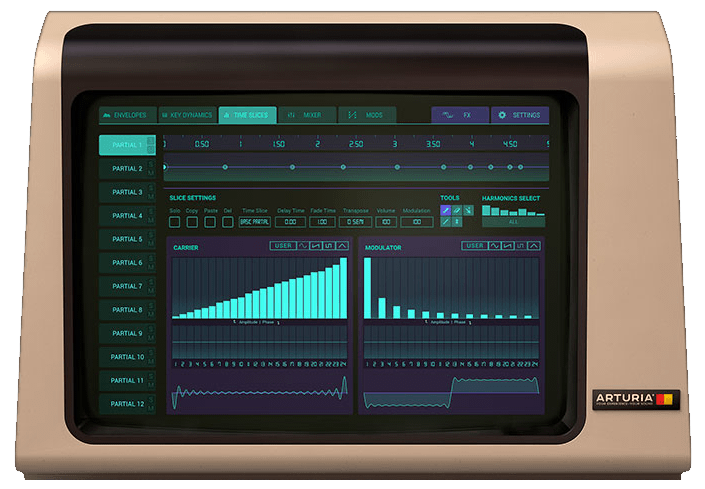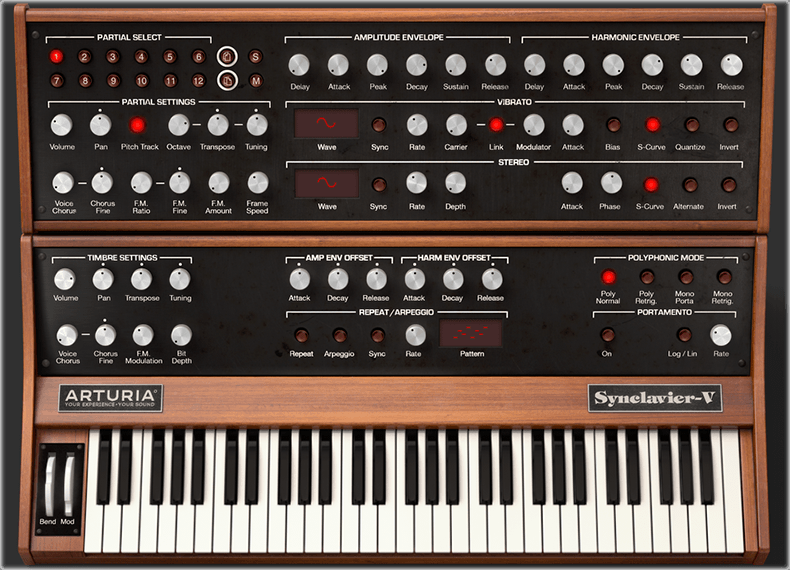 A Joint Development by Arturia and Synclavier Digital
2+2=5. The great minds from Synclavier Digital and Arturia combined to create the greatest ever Synclavier. The V is a plugin for DAWs and works on Mac and Windows PCs. The DSP from the original Synclavier II instrument has been reengineered in C code and enhanced, by Cameron Jones, one of the original inventors. Arturia have developed a super-slick powerful User Interface.
The Synclavier V Software instrument brings the incredible sounds of this wonderful instrument to your computer or digital audio workstation.
Includes Synclavier V standalone application, plus plugin for VST, AU, AAX and NKS
400+ fully-annotated presets added for V
FM & Additive Synthesis using the Partial Timbre method
Onboard effects
Mac OS 10.8 or later
Windows 7 or later
32-bit and 64-bit operation
Standalone Synclavier V application
Synclavier V AAX Plugin for Pro Tools
Synclavier VST Plugin for most DAWs
Synclavier AU Plugin for most DAWs
Native Instruments NKS format
Connects right to your MIDI keyboard
High-quality outboard effects included
Algorithmic reverb included
If I already have Synclavier Go!, do I need V?
They're different products aimed at different user-bases, but they have a lot of cross-over. There are certain features unique to each. Some people prefer working with the touch screen of an iPad to do their sound design. But some people prefer the highly-graphical views of V, for instance volume envelopes. If you primarily work with a DAW on a computer, you can use V and have it totally integrated, or use Go! as an outboard Synthesizer.
Support Page