Synclavier Digital is a manufacturer of timeless synthesis products whose current line-up includes a VST plugin for OSX and Windows, an iOS app for iPad and iPhone, a desktop synthesizer and BTB-1 hardware.
The brand has a rich history starting in the early days of sound synthesis. Below is a potted history of Synclavier.
In The Beginning
Cameron Jones and Sydney Alonso began development of the Synclavier® Digital Audio System in March 1976 at Dartmouth College. The two quickly founded a corporation – New England Digital – when they realized their project had commercial potential.
To fulfil their increasing ambitions and the demands of digital audio, they had to create their own CPU architecture and write their own software compilers – no small feat. Alonso and Jones are the joint inventors referenced in two US Patents, 4,345,500 "High Resolution Musical Note Oscillator and Instrument that Includes The Note Oscillator", and 4,554,855 "Partial Timbre Sound Synthesis Method and Instrument" issued in 1982 and 1985 respectively.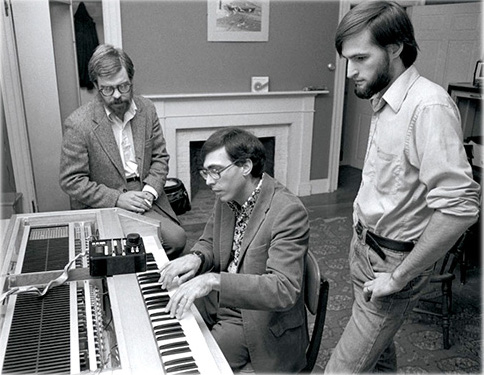 Released in 1980, The Synclavier® II was the first commercially-biased product. It took the pro music scene by storm in the summer of 1980. Recorded music of the era was created on 24-track tape recorders with rooms full of analog recording equipment. Synclavier was a Digital Audio Workstation (DAW) long before that term was even invented! Synclavier® II used its famous "Real Time Program" software to create its signature sounds using the patented "Partial Timbre Method" utilizing both FM (Frequency Modulation) and Additive (harmonic) synthesis.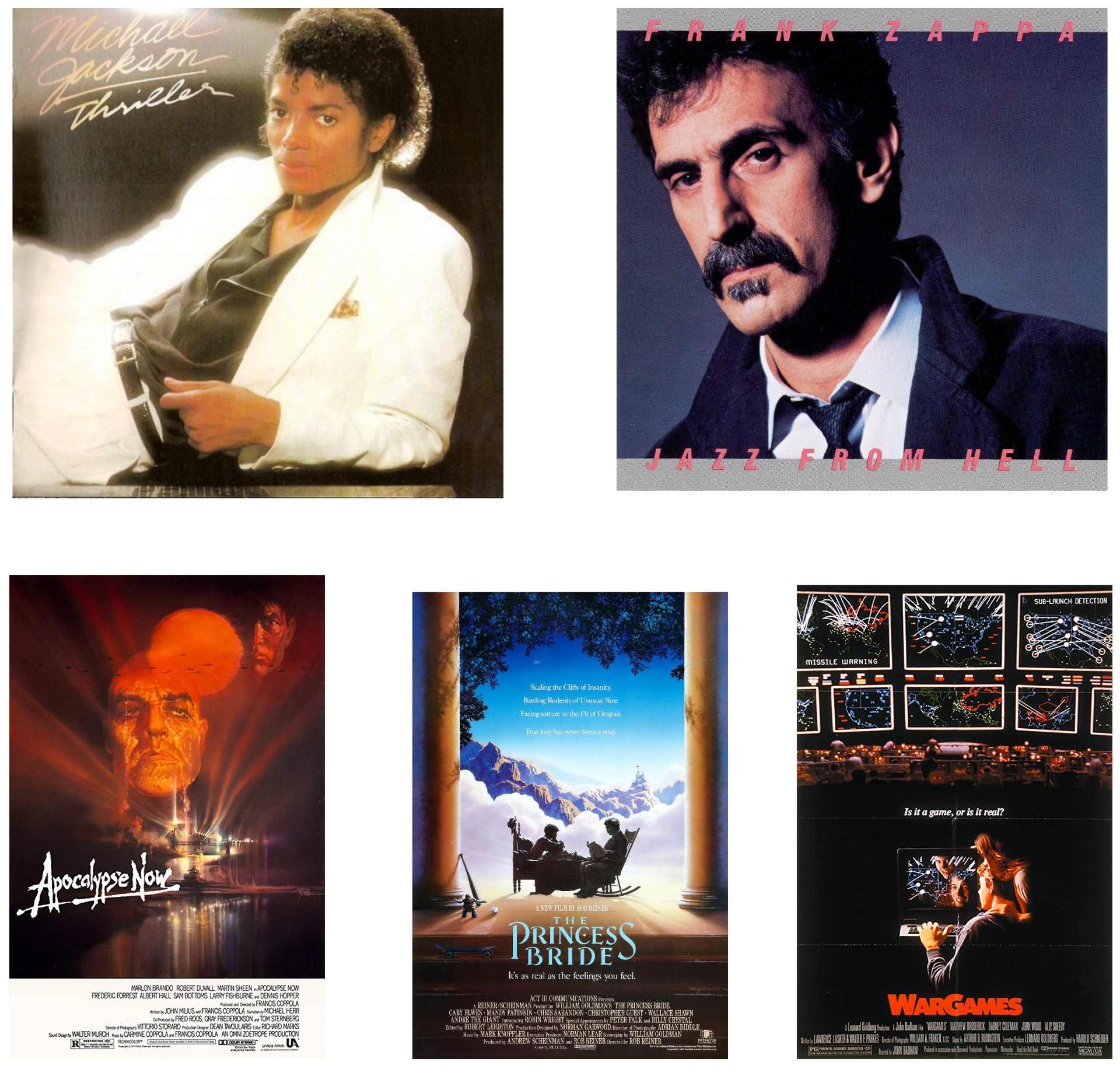 More features were added to Synclavier. The VPK product saw the addition of a pressure-sensitive keyboard. This was revolutionary for the time, and it was so well made, these keyboards are still sought-after today, for the beautiful playing experience they afforded the keyboardist.
The keyboard, together with the tactile button panels and 2″ spring-balanced aluminium control knob, made for a very professional feel, but it wasn't just for show. The user-interface led to rapid sound design. The iconic red buttons could be swiped to activate several at a time, saving time, and heralding in a form of touch screen many decades yet to come. The knob was so sensitive, synthesists could simply close their eyes and play notes with their right hand, leaving the left hand on the knob making small adjustments by ear; a very different experience to the multitude of other synthesizers that demand you tweak a great array of small fiddly knobs to produce the sound you want.
In 2019, the Knob was reengineered from an original and made available as a limited-edition standalone product.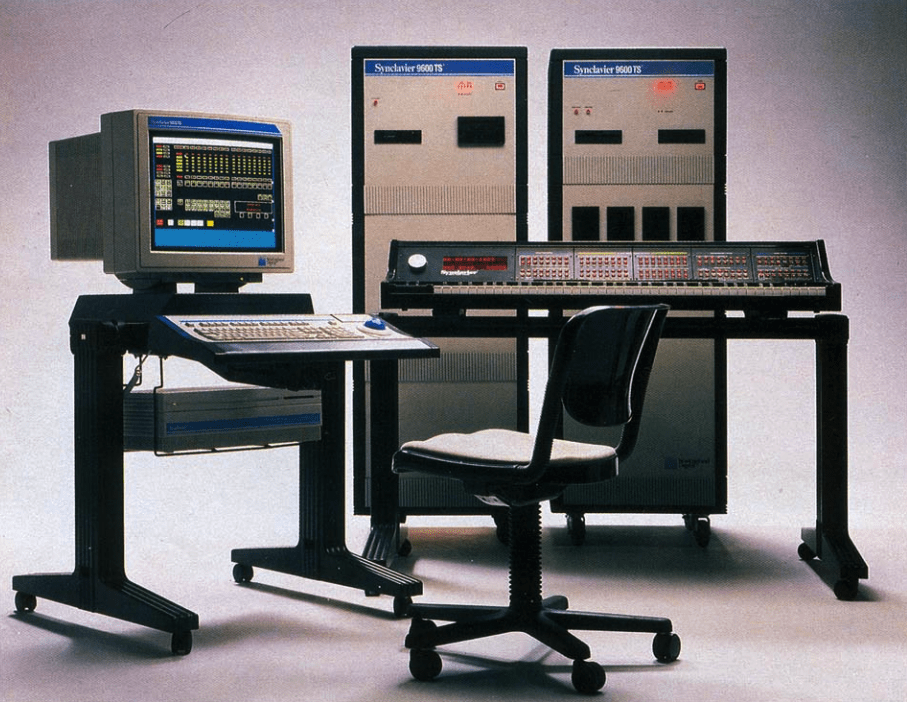 The Story continues
In the late 1980s, cheaper FM synthesizers, such as the DX7, appeared on the market, and the writing was on the wall for New England Digital. Each Synclavier was being constructed to-order by hand, using only the highest quality components, and NED couldn't compete with the mass-produced plastic products.
Things change, and change is good. The newer synthesizers weren't as sophisticated, or high fidelity, but they were a fraction of the cost, and that's what the market, at the time, wanted. Added to the fact, that every major recording and film studio already had a Synclavier, and you soon realize how NED was losing sales.
When NED went bankrupt, Cameron Warner Jones personally purchased the Intellectual Property rights, so he could continue to support his loyal customer base. He was able to supply updates and new products to this small army of Synclavs over the years. The Synclavier® 3, for instance, was a Mac OSX version of the Synclavier Interface, so you could connect a newer Mac to control your Synclavier over a PCI Express interface.
The Synclavier has always been a unique and powerful machine, and although fewer musicians used it as a go-to instrument in the nineties, noughties, and teens, it still cropped up on hit records and albums from time-to-time, and its stronghold in film soundtracks was harder to usurp. To this day, many audio engineers still use a Synclavier for sound design of special effects and scoring film music.
Eventually, Cameron Decided it was time to open up the sounds of Synclavier to a wider audience. He founded Synclavier Digital for this purpose. Synclavier V was developed as a co-project with Arturia, allowing the legendary DSP engine to be used with modern DAWs on Mac and Windows PCs. Once it was clear there was an appetite for authentic vintage FM Synthesized sounds among the music producers of today, Cameron started work on a self-contained iOS version. Later Cameron collaborated with Craig Phillips to work on the hardware for a desktop incarnation, released in the fall of 2022.
For more information on the development history check out episode 372 of the Art + Music + Technology podcast, in which Darwin interviews Cameron. And the story of the genesis of Regen can be found here.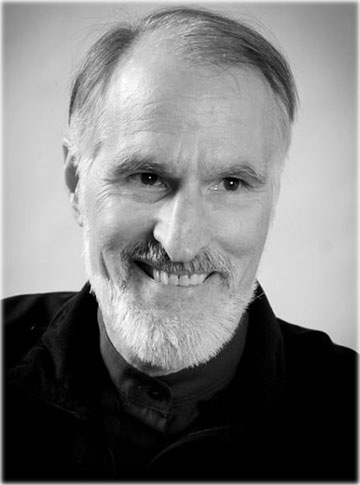 A few words from Cameron Warner Jones
"Over forty years ago, Sydney Alonso and I invented a musical instrument that revolutionized the music industry.
"Frank Zappa spent the last ten years of his life composing music on my instrument; for that I am honored. Artists of his generation spent hundreds of thousands of dollars on studio equipment to help them realize their musical ideas.
"I'm very pleased that this legacy is able to continue; and the sound engine I have spent my career honing can be used by future generations of synthesists; through Synclavier V, Go! and now Regen.
What happens when anyone with a modest budget can buy a Synclavier? I don't know, but I can't wait to find out what the new breed of creative people do with our invention."
The Synclavier Hall of Fame