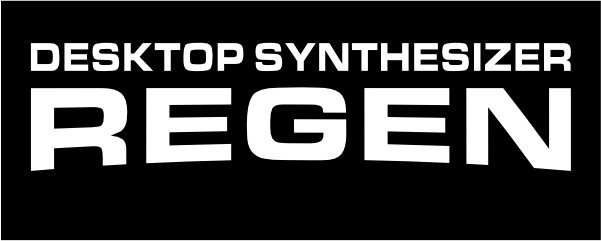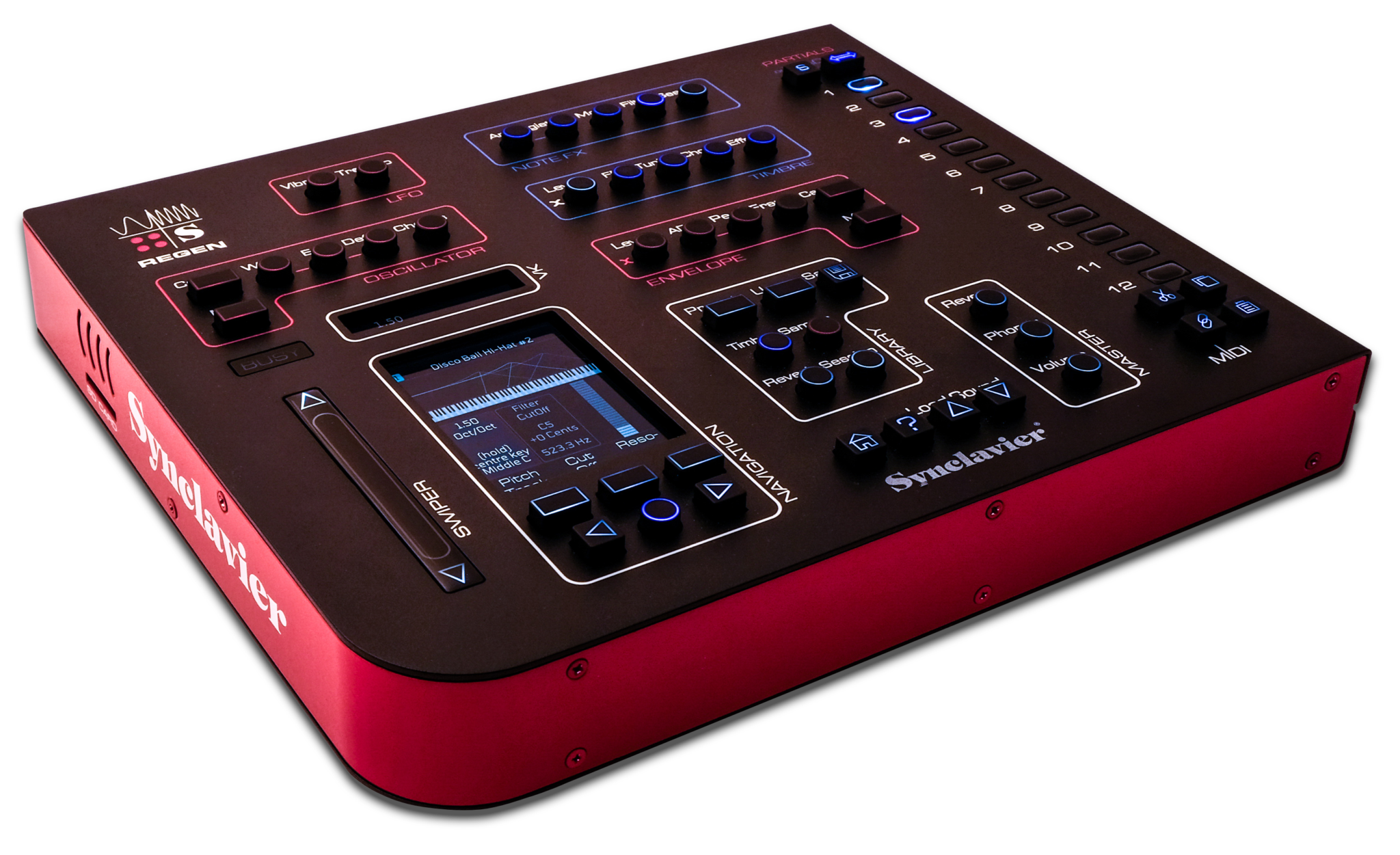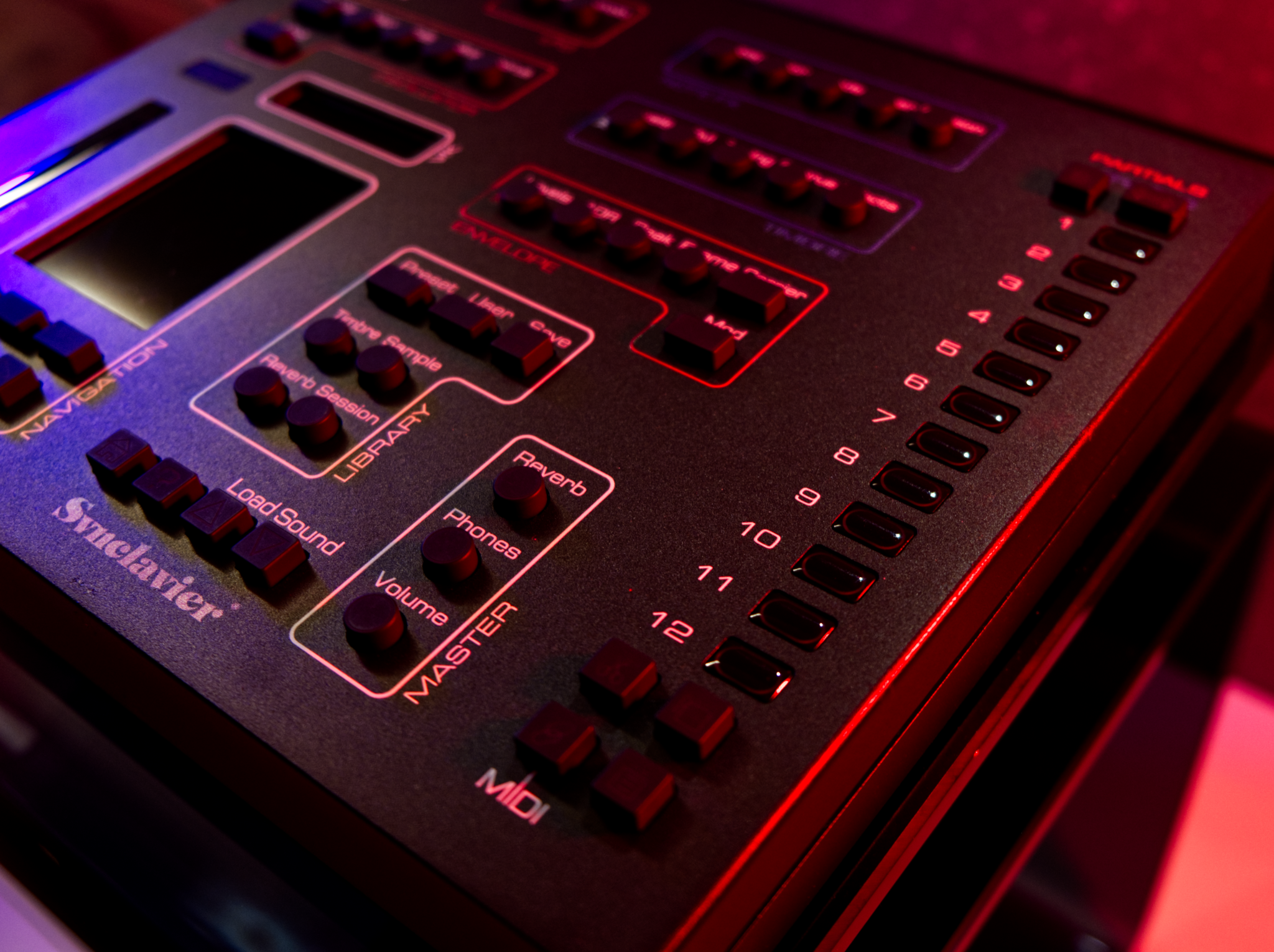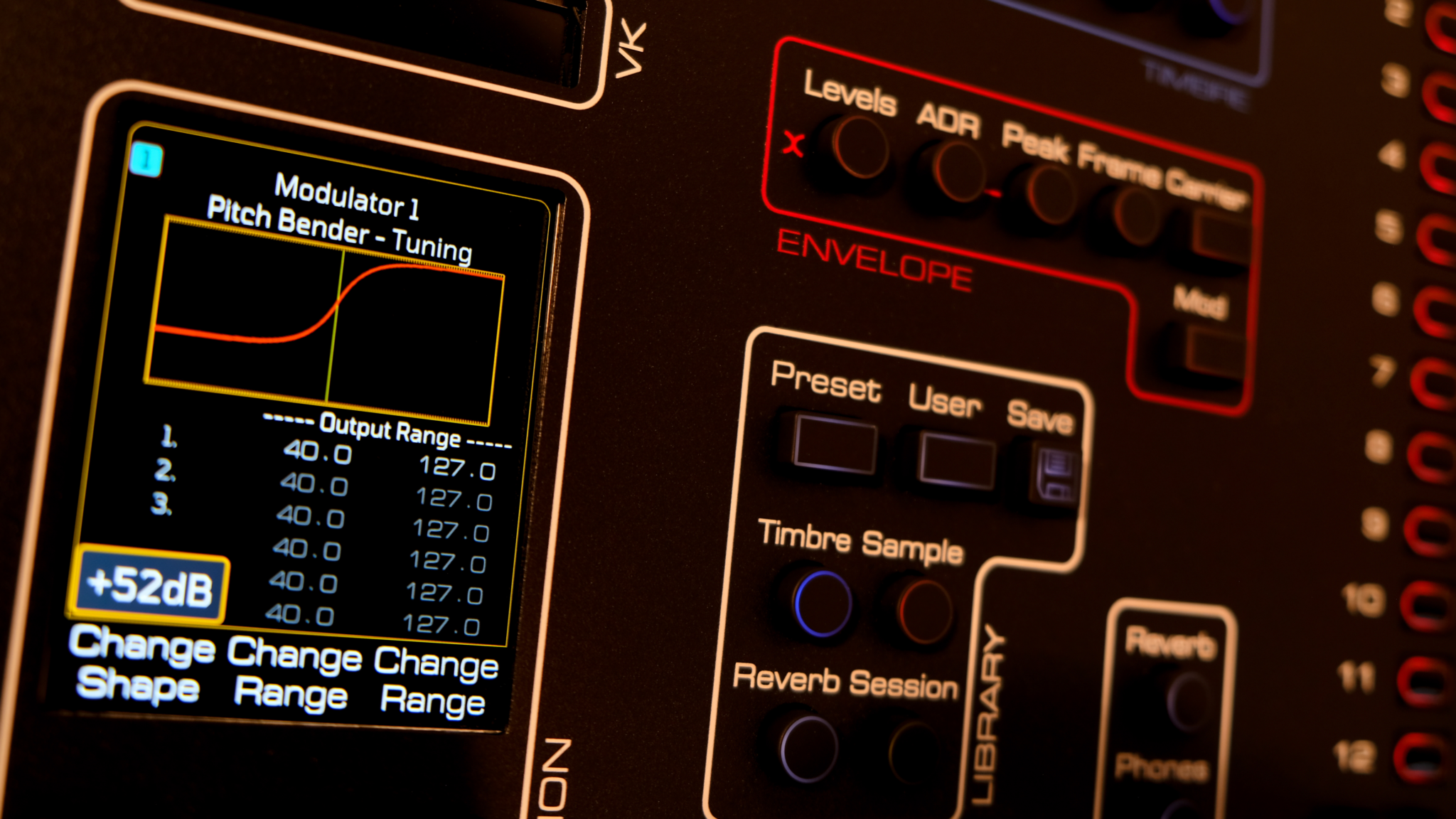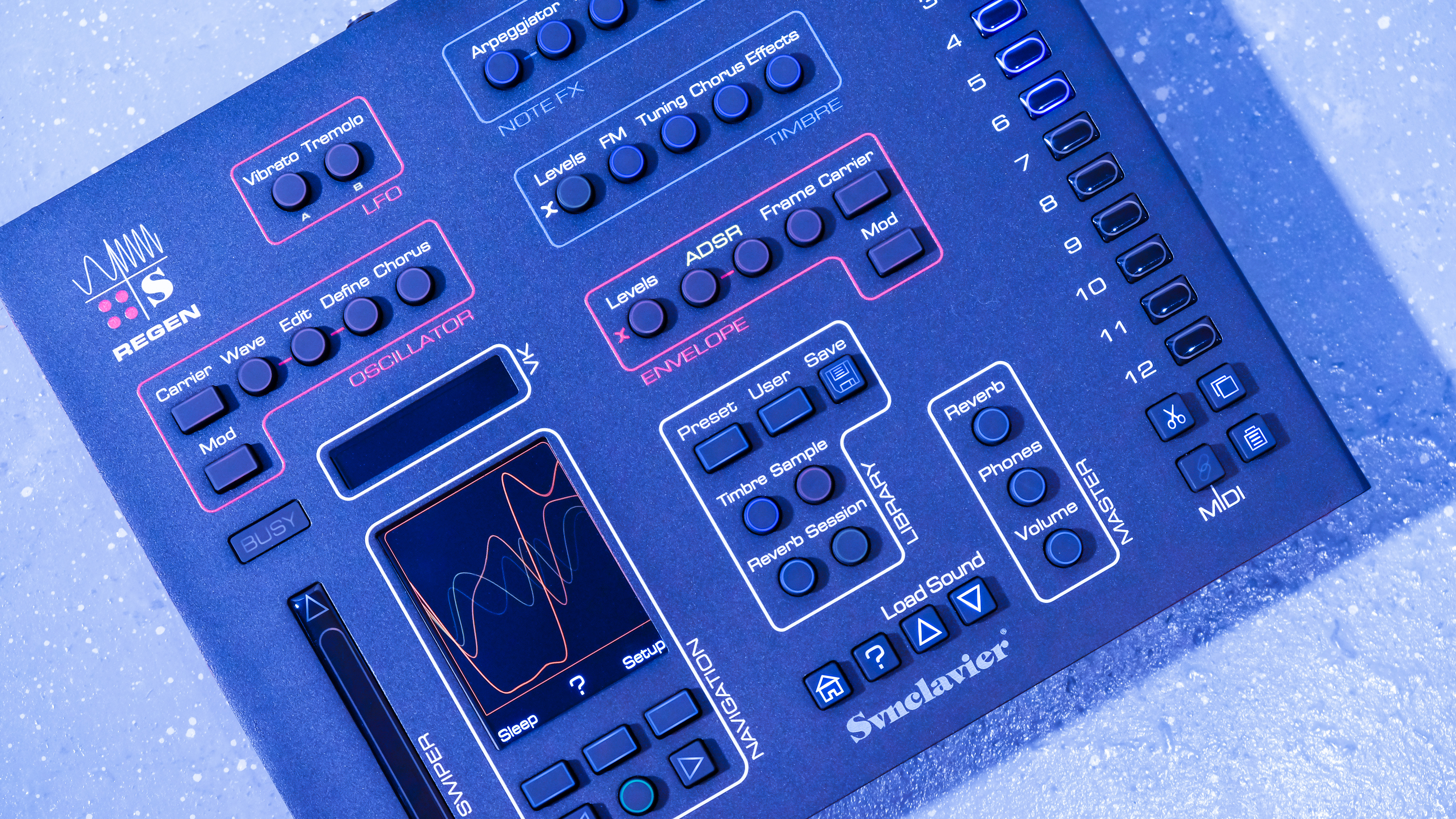 The Daddy of digital synthesis is back with a punch. Results are immediate. The DC-coupled audio outputs really kick on basslines and percussion. The pad sounds shine with that satisfying FM that is so unique on Synclavier. And now there's a bunch of other effects, such as reverb and bit crush to play with.
255 Regen timbre presets
700+ samples of royalty-free factory content
Additive waveforms, subtractive waveform generator and multi-sample patchlists
12 partials to build your sounds.
12 tracks for multi-timbral playback or stacking (layering) of sounds.
4 USB ports for keyboards and other peripherals plus one USB port for connection to DAW. And 5-pin MIDI standard (TRS).
2 full-colour high resolution screens
Senstive liquid-like touch swiper and 12 selector pads.
Multiple effects per track, including chorus, reverb, vibrato, tremolo, arpeggiator, bit crush, and multi-mode filter.
High fidelity DC-coupled audio out (stereo XLR or TS) with 130dB of dynamic range.
Patent Pending
Does Regen support the 5-pin MIDI protocol?
Yes it does, we have appointed TRS sockets for MIDI IN and MIDI THRU will include 2 TRS to 5-PIN tails in each box.
Is there any documentation available yet?
The draft manual can be found
here
.
100% Synclavier Regen Presets
Demos