You've heard about Cocoa and QuickDraw - but what does all that mean for Synclavier³?
QuickDraw was Apple's very first drawing environment for the Mac. It was all based on points and pixels; very closely tied to the hardware. Some of us even remember that far back. Cocoa is the name for the entire body of code (called "frameworks") upon which a modern Macintosh application is based.
The Cocoa graphics library is extremely comprehensive and includes support for the 2X "Retina" displays. Check out the ** new look ** of the Terminal Screen. The aliased text provides much better legibility - great for aging eyes :).
---
---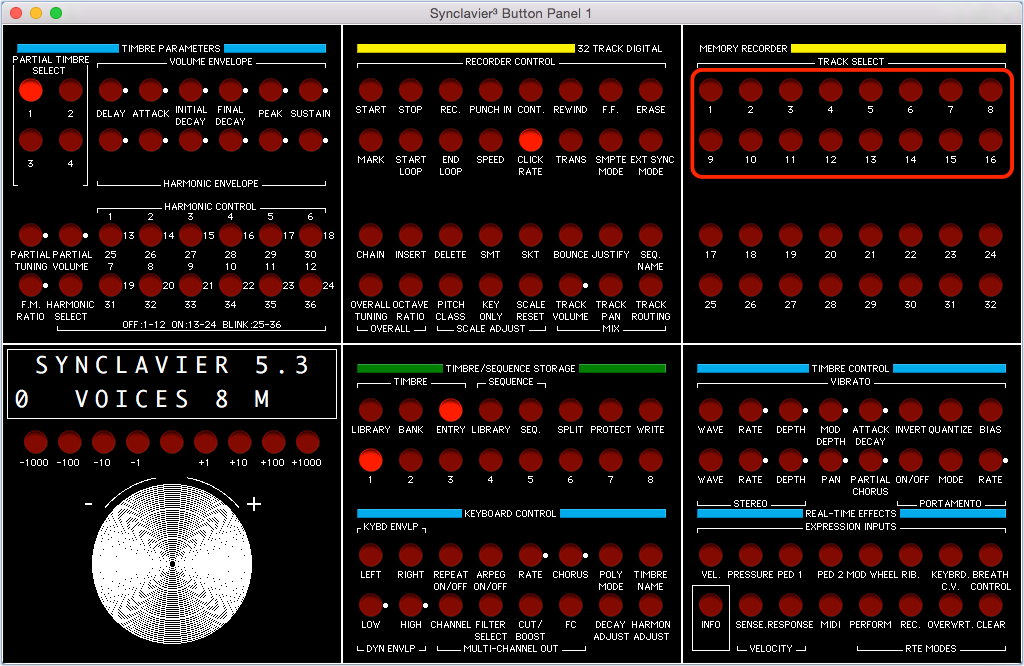 Synclavier³ Button Panel - Note the aliased text and drag rectangle!
---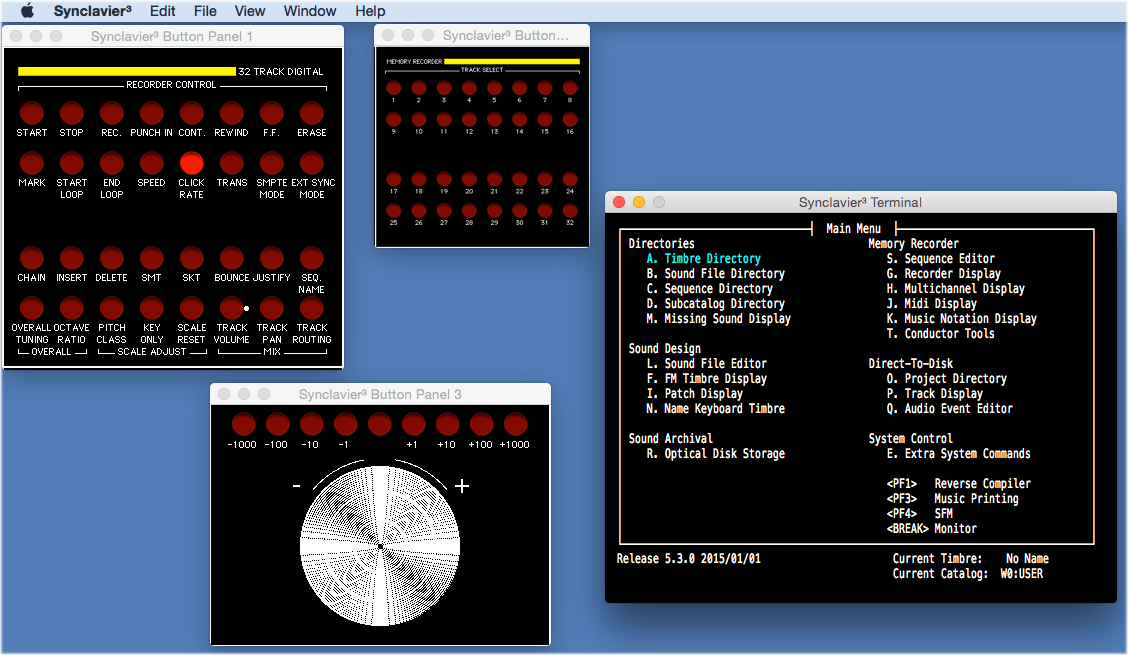 The switch from QuickDraw to the Cocoa Appkit Framework gives Synclavier³ many "Mac-like" window features for free. Multiple button-panel windows are supported; each can be scaled, scrolled, cropped and positioned as needed. And window positions are automatically saved between launches.
---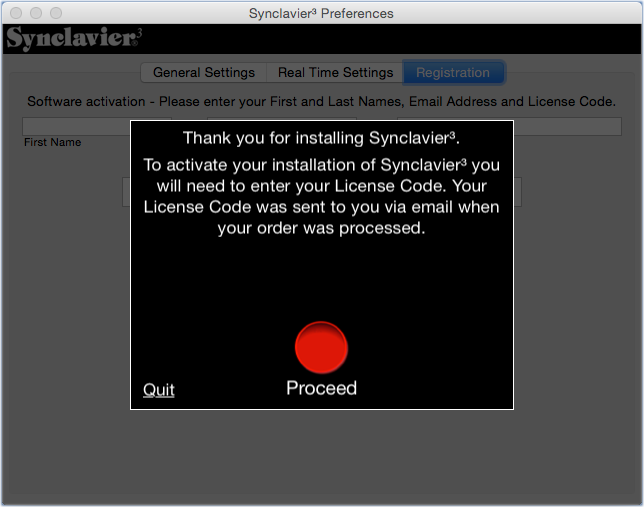 Activating your installation of Synclavier³ will require a License Code that will be delivered via email.
---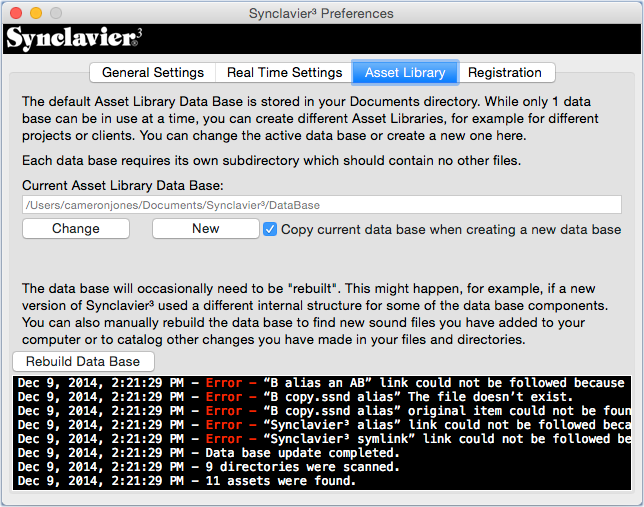 The Synclavier³ Asset Library is an easy-to-create index of all the Synclavier® files on your computer. The index automatically finds all sound files, timbre files and sequence files. Next week I will have some screen shots of the Asset Library window!
---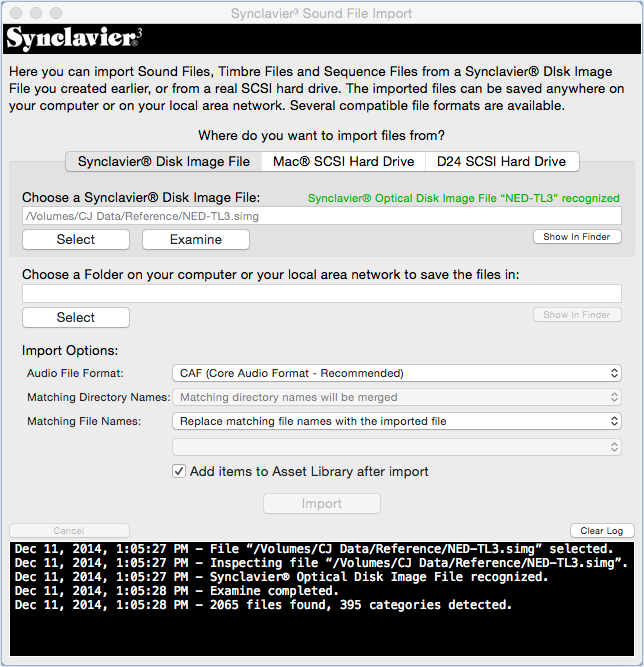 The Sound File Import Window lets you easily import sound files, sequence files and timbre files from a Synclavier® Disk Image File or a SCSI hard drive. The Synclavier® Optical Disk Image Format is fully supported, including the Category indexing orginally available on the 12" WORM drives.
---

The Asset Library window lets you search and browse sound files, timbre files, sequence files and sequence workspaces stored on your Mac. Click the Synclavier® button and the sound file is called up to the keyboard, directly from your Mac or Local Area Network.