The Webclavier™ Virtual Musical Instrument
Nearly 40 years ago Sydney Alonso and I invented a musical instrument that revolutionized the music industry. Today we are on the edge of new technology that promises equally radical change - and that technology is HTML5 and the Web Audio API.
Frank Zappa spent the last 10 years of his life composing music on my instrument; for that I am honored. Artists of his generation spent hundreds of thousands of dollars on studio equipment to help them realize their musical ideas. When the Web Audio API goes mainstream later this year, every iPhone, every computer, even every web page, will have the power of the largest Synclavier® Digital Audio System ever built.
This fall I am planning a project to bring the historic and authentic sounds of Synclavier® II to a new Web Application called Webclavier. This project will be exciting and innovative, and I want to invite you to support the Webclavier by joining my Webclavier Crowdfund Campaign.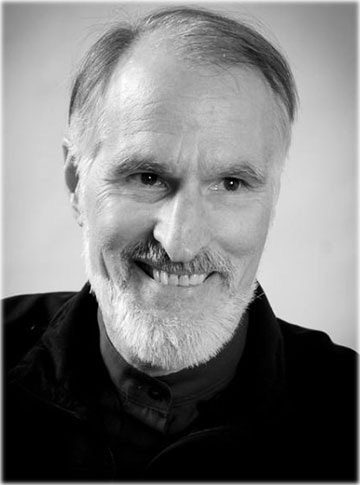 Introducing: The Webclavier™
Virtual Musical Instrument
What is The Webclavier Virtual Musical Instrument?

The Webclavier Virtual Musical Instrument will be a port of my original Synclavier® Real Time Software to Javascript, and will operate in all modern browsers. This exciting new musical instrument will allow teenagers and adults alike to begin their exploration into the fascinating world of FM Synthesis and Sound Design.

Someday, webclavier.com may be a social site for FM Synthesis aficionados. Young enthusiasts could share and swap their favorite new FM Timbres; maybe even short Sequences. "Faceclavier": why not, am I not allowed to think big?

Ok, maybe my imagination has gone wild. But then again, the Synclavier® was once just a dream and now it is part of the recorded history of musical instruments. If there is blame or credit, I'll take my share. Thanks for reading.

Intrigued? Check out the Webclavier Prototype right on this page!
Try out my Webclavier Virtual Musical Instrument Prototype
The Webclavier
Facebook Page
Check out my
Indiegogo Crowdfund
For my international supporters
| | |
| --- | --- |
| View this page in | |
| عرض هذه الصفحة في | |
| Se denne side i | |
| Sehen Sie sich diese Seite in | |
| Ver esta página en | |
| نمایش به زبانهای | |
| Voir cette page en | |
| इस पृष्ठ में देखें | |
| Lihat Halaman ini dalam | |
| Visualizza questa pagina in | |
| このページを表示します。 | |
| 이 페이지에서 보기 | |
| Bekijk deze pagina in | |
| Vise siden i | |
| Zobacz Tę stronę w | |
| Ver esta página em | |
| Vizualizează această pagină în | |
| Просмотреть эту страницу в | |
| Visa denna sida i | |
| ดูหน้านี้ใน | |
| Bu sayfayı görüntüleme | |
| Переглянути цю сторінку в | |
| 查看此页中 | |